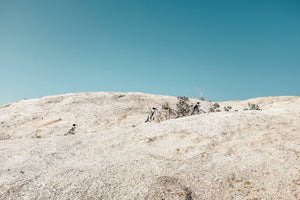 South African Penguins - Open Edition (4 sizes available)
Felicidad De Lucas Photography
Regular price $111.00 Sale
About this image
 You won't see these penguins walking over ice and swimming under frozen waters
.
African Penguins – formerly known as jackass penguins because of their distinctive braying – are the only penguins found on the continent. As a result, few places offer as remarkable a viewing point as Boulders Beach in Cape Town, South Africa. 
When these penguins first came to Africa in 1983, there was plenty for them to eat and so the colony proliferated. In recent years, however, commercial fishing, marine pollution, and habitat destruction have negatively affected the colony's size. As a result, these days, there are only a paltry 26 000 breeding pairs left in the whole world!
OPEN EDITION Pigment print on acid-free Hahnemühle Photo Rag FineArt Paper (308 gsm). For more information, please visit Quality.
SIZES
6x9 in.
12x18 in.
17x25 in. 
22x33 in.
SHIPPING
Prints ship within seven days. For more information on shipping, please visit FAQs